WELCOME TO YOUR SOURCE FOR SOUTH CAROLINA REAL ESTATE EDUCATION & TRAINING!
We are the Lowcountry's specialist in real estate licensing, with comprehensive training in real estate and property management. We offer morning and evening classes to provide the best exam preparation available. Pass the first time. Period.
Our is staff is comprised of leading real estate professionals
dedicated to your success!
At The Real Estate School of South Carolina at Charleston we strive to give our students the tools to prosper in the field of real estate. Students may sit in unlimited additional classes, free of charge, for up to six months from start date.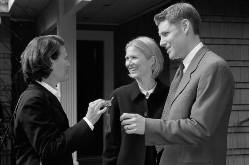 The real estate field in the Charleston area can provide the pathway to the lifestyle of your dreams for the new professional or for a career change. Real Estate Professionals enjoy one of the most fexible,

self-directed careers available.

The Real Estate School of South Carolina at Charleston can show you how to enter this exciting

and profitable industry today.

We are not about getting you in and out - We are about making sure that you succeed!

©Real Estate School of South Carolina at Charleston